[Star Lake Tack Shop] [Champion Miniature Horses] [Tack Trailer Schedule]
---
a

Check Out Our Monthly Specials
Star Lakes Miniature Horse Farm

While in Florida in 1991, Brenda saw and fell in love with miniatur

e horses. After returning home with two miniature horses, the search was on to acquire more. What started out as two miniature horses twenty years ago, has grown into a full scale miniature horse breeding operation.
We are located in Southwestern PA on a spacious 180 acre farm. We have
around 40 miniature horses and 10-15 foals every year. All of our miniís are AMHR (American Miniature Horse Registry) and/or AMHA (American Miniature Horse Association) registered. Almost every weekend from April through Mini Nationals in October will find us at a miniature horse show. Our goal is to raise and show some of the finest miniature horses in the country, with special attention to driving horses. We always have a few miniature horses for sale.
Our breeding program features the bloodlines of Boones Little Buckeroo, Rhotens Little Dandy, Orion Light Vant Huttenhust, and Rowdy. From these fine bloodlines,
we are producing beautiful show quality miniature horses. We put an emphasis on action and fluid motion. We strive to raise some of the finest driving horses in the nation. So far we have had four National Champion Driving horses, and several reserves. In 2004, we had 3 AMHR National Champions and several Reserve National Champions. Even though the emphasis is on driving horses, we realize to be a top athlete they must have the conformation that allows them to be competitive in halter classes, too.
We invite you to stop and visit us anytime, whether at a show or here at the farm. We always have the finest miniature horses for sale.

Star Lakes Miniature Horse Tack

The number one source for miniature horse tack and equipment. We specialize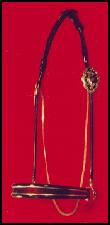 in everything for the miniature horse from: nylon halters and leads, blankets, harnesses, carts, bits, books and videos, saddles, and stable supplies. While we cater to the show world, we are just as happy to assist you with your first purchase for your treasured pet! Service and customer satisfaction is our number one goal. We stock the largest selection of miniature horse tack in the industry, and are proud to offer it to you at competitive pricing. More choice, more value! If you have any questions or can't find what you are looking for just call or e-mail and ask us. Ordering is easy either on-line, phone 724-255-8583. You may order a catalog by phoning or e-mailing.
Your one-stop shop for miniature horse tack. The largest selection of miniature horse tack at the best prices. We use what we sell. Complete customer satisfaction and service.
We look forward to hearing from you.

Star Lakes Mobile Tack Trailer

You can visit our mobile tack trailer as it travels to over 30 miniature horse shows around the country. We travel through out the US,
HAVE TACK-WILL TRAVEL!
We might see you as far west as Arizona, as far south as Florida, east to Mass., with all stops in between. Please stop by our booth at the AMHR Nationals in Tulsa, OK or the AMHA World Show in Ft Worth, TX. Our mobile trailer has everything needed for showing the miniature horse. We carry a large line of show halters, show harnesses and all of the grooming products necessary to make your miniature horse look his best. We are also very willing to help the first timer have an enjoyable first show experience.
We look forward to meeting you at a show somewhere near you.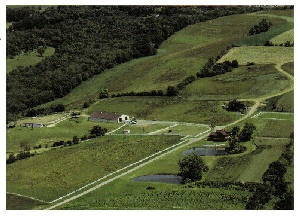 Come see us at the farm!
---
Star Lake Farm & Tack
Cathy Waxler
Route 18, PO Box 276
Atlasburg, PA 15004-0276
(724) 255-8583
starlakefarm@starlakefarm.com
C. Orris
Website Design